What You Get When Your Logo is Completed?
Once you finalize your logo, you will receive your logo in several formats, including .jpg, .png, .tiff, .pdf and also the source files like .ai, .eps and .psd so that you can use your logo in a variety of ways.
Logo Design
Our final delivery will includes, High quality printable format of Logo design & Source copy of the logo in Adobe Photoshop / CorelDraw / EPS formats available. We really want you to able to use the logo on your Website, Stationery, Presentations, Labels, Embroidery etc. So in case if you need your logo in a different format, just let us know & we will do the needful.
Size Provided
Small (100x100px), Medium (300x300px), Large (2000x2000px)
Colors
Pantone/ CMYK- best suitable for print purposes
Formats







---
Free Screen Saver Design
The screensavers are a powerful marketing tool in reaching your customers. They are a constant reminder of your company. Whenever the computer slips into sleep mode your business will be seen.
Optional Add-ons
PRINT READY STATIONERY (Compatible with Windows System. MAC compatible stationery provided on request)
---
Business Card Design
Business Cards offer a 'personal touch' which can be the most powerful way to make an everlasting impression! They offer an effective means to not only act as a reminder of a previous meeting but also offer reassurance of you and your company's professional integrity.
Size Provided
88.9 mm x 50.8 mm
Formats




Fonts
provided
Colour Code
Provided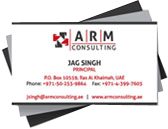 ---
Letterhead Design
Corporate Letterhead is also the way to represent your company. A well designed letterhead shows the nature of your business and makes a good effect on your customers.
Size Provided
A4 (210 mm x 297 mm )
Formats




Fonts
provided
Colour Code
Provided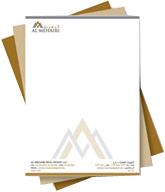 ---
Compliment Slips
Compliment Slips are the best way to remind customers of who you are and where they can contact you. They are the perfect way to be polite, appreciative and professional.
Size Provided
DL (220mm x 110mm)
Formats




Fonts
provided
Colour Code
Provided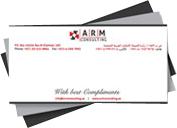 ---
MS Office Templates
When you are just starting out with a business and money is tight, sometimes you have to make do with what you have. Even though a lot of inexpensive printing options are available, maybe you can't afford to get pretty business cards printed yet. Or maybe you haven't met many people, so you only need a few cards for right now.
Printing your own Business Cards / Letterheads can be an extremely affordable option
Easy to Edit and Use
Business card design
Letterhead design
design Calendar Design
Fax invoice
FREE Email Signature included